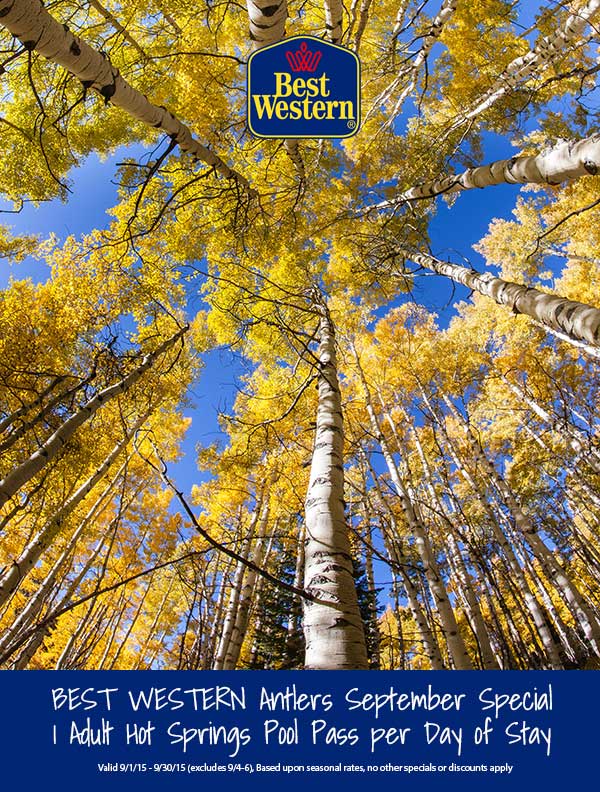 Fall is one of the most beautiful times of the year to visit the Roaring Fork Valley. And if the beauty and adventure of Glenwood Springs wasn't enough to get you excited - how about this... Book n...
Head up for some fun in the sun this Saturday, August 29th for Music on the Mountain at the Glenwood Caverns Adventure Park. This week Vidicus Maximus, featuring Vid Weatherwax, brings experience i...
Glenwood's newest adventure, Iron Mountain Hot Springs, has a highly anticipated grand opening this week, Saturday August 15th. Beginning at 9am with a ribbon cutting - hot coffee and Sweet Colorad...
Take advantage of our Antlers Wellness Package in August! You'll receive 15% off your room rate as well as a 60 minute Classic Swedish massage at the Spa of the Rockies PLUS a full day pass to the ...
Step back in time to an era where vaudeville was the only entertainment in town! Our local dinner theater, the Glenwood Springs Vaudeville Review, is still offering tickets for their summer season....