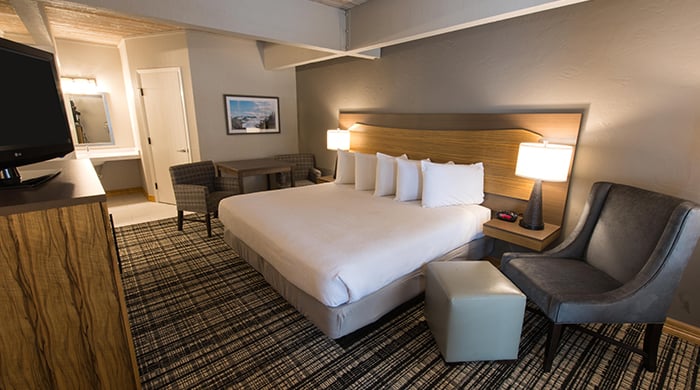 We've recently remodeled the Antlers, making your Glenwood Springs Hotel stay even better! An entire property renovation is now complete. All rooms have updated furnishings, new carpets, new linens...
Families are invited to join us June 15-17 this year for the annual Strawberry Days! Strawberry Days began with a picnic among neighbors 120 years ago to get reacquainted. It has grown into a prem...
Enjoy the Antlers' five acres of on site amenities. On cooler nights, cozy up by the firepits, sharing tales of your day on the ski slope or biking on the Glenwood Canyon bike path. With 300 days ...
If you are in town around the Fourth of July, you don't want to miss the Glenwood Springs annual celebration! The event always includes a lineup of old fashioned games, a community barbecue, a 4K r...
Who loves beer? Anyone? You definitely don't want to miss this great opportunities to experience breweries, cideries and distilleries from across the west showcasing their talents for fermented b...