Glenwood Hot Springs Springs Pool in Glenwood Springs, Colorado
While staying at the Best Western Antlers Hotel, the perfect pool is waiting for you at the Glenwood Hot Springs pool. The largest hot springs pool in the area, the Glenwood Hot Springs pool offers cabana rentals, swim lanes, a diving board, and multiple areas to relax.
Glenwood's Largest Hot Springs Pool
Glenwood's largest hot springs pool that is open daily. There are more than 15 different minerals found in the hot springs pool. The five most abundant minerals in the soaking pools are iron, sulfate, chloride, sodium and calcium.
Do you have specific questions? Check out the Glenwood Hot Springs website.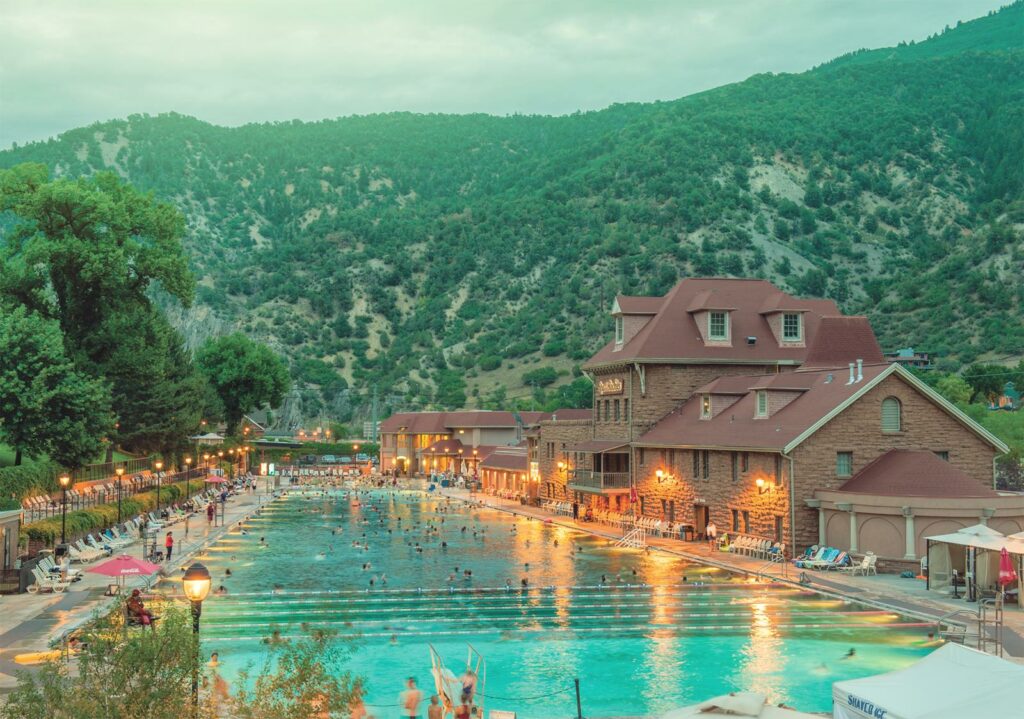 Hotels near Glenwood Hot Springs Pool
Looking for a hotel near the Glenwood Hot Springs Pool? The BEST WESTERN Antlers is located in close proximity – just blocks from the Glenwood Hot Springs pool. The natural hot springs are perfect for a romantic evening or a day of family fun, making this attraction an ideal stop while visiting Glenwood!
Stay with us! Check BEST WESTERN Antlers rates and reservations online or call us directly at (800) 626-0609.