Stay, Swim & Save at The Best Western Antlers Hotel in Glenwood Springs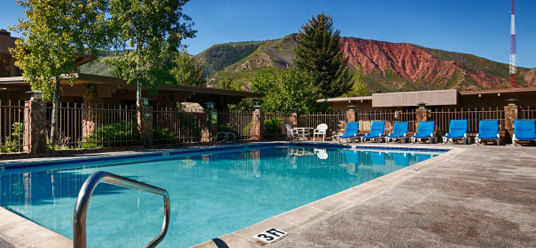 On Property Pool & Hot Tub Areas
The Best Western Antlers features an indoor & outdoor whirlpool hot tub in addition to an outdoor heated pool. Imagine relaxing poolside and taking in the fresh Glenwood Springs mountain air breeze. Soak in the sun while the kids play on one of our two playgrounds or in the pool. Mountain views and perfect water temperatures blend together creating the perfect late summer getaway at Best Western Antlers.
Iron Mountain Hot Springs Pools
The perfect pool is waiting for you at the Iron Mountain Hot Springs in Glenwood Springs, Colorado. You just have to decide which pool that is. Your choices include a family pool and many of our hot springs mineral water pools where you can soak in the iron-rich thermal spring water. All are located alongside the Colorado River, just across from the base of the tram at Glenwood Caverns Adventure Park, with Rocky Mountain views that soothe and inspire.
Discounted Iron Mountain Hot Springs Tickets Available Upon Check-In